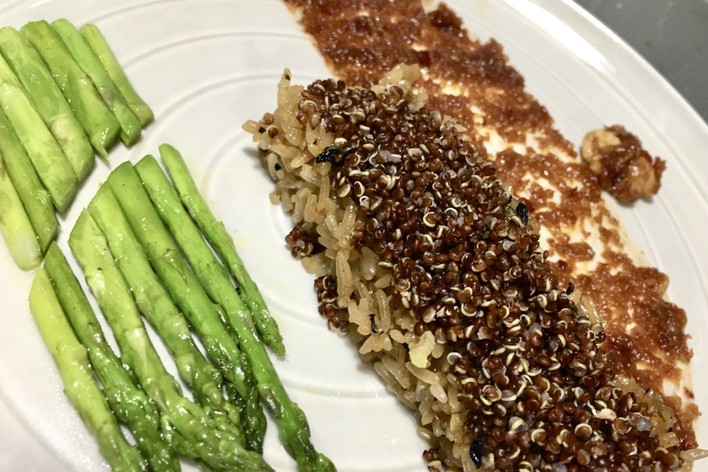 A simple preparation of a spicy Thai Chilli paste that amazing goes well with a semi-moist Red Organic Quinoa served on olive rice with Stir fried Asparagus in butter.
Any day · 11AM
Preferably weekends is great. please PM me for other days.
NA
---
~
Red Quinoa on Thai Spicy chilli and stir fried asparagus- minimum 3 pax.
---
~
NA
---
~
$10 extra for each glass of red or white wine.