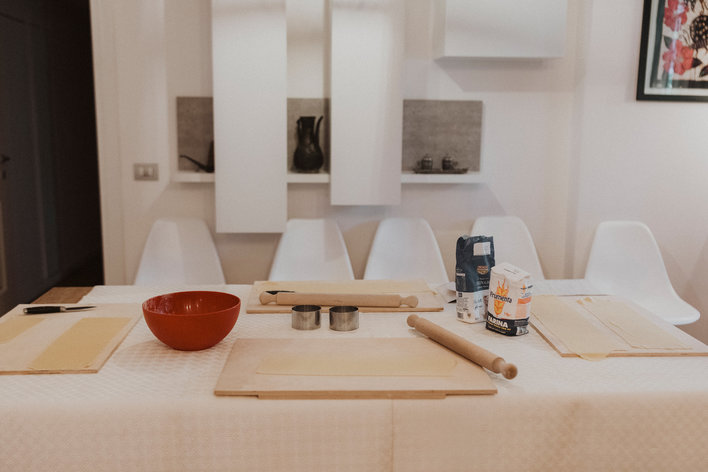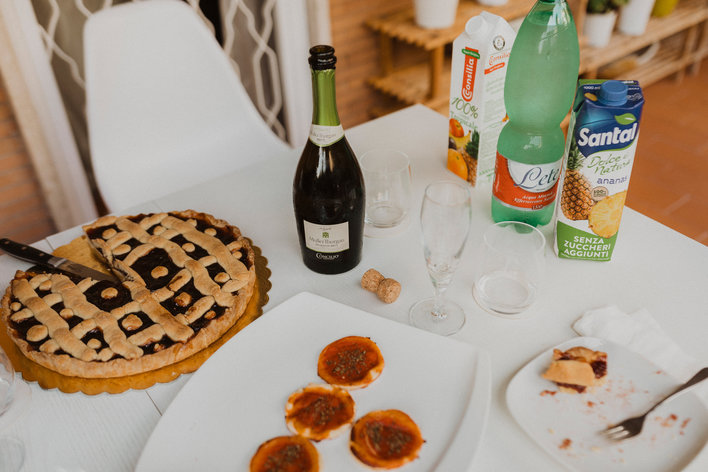 I will teach you how to make real Italian pasta and gnocchi. We will begin to prepare the dough by hand and we will make the fettuccine and then we will make the ravioli with ricotta and spinach. After the pasta we will prepare the gnocchi.

As soon as we finish preparing the fettuccine and the ravioli we will pause and offer you a salty and sweet snack prepared by me accompanied by excellent prosecco

The pasta you have prepared during the course will be topped with ragout for gnocchi, gricia for ravioli, sauce with mushrooms and pachino for fettuccine.

At the end of the work we will relax and eat together all prepared!!!

Any day · 10:00 a.m. and 2:00 p.m.
It is possible to carry out the course in the morning from 10:00 a.m. to 2:00 p.m. or the afternoon from 4:00 p.m. to 8:00 p.m.
FETTUCCINE WITH PACHINO AND MUSHROOMS
---
~
GNOCCHI WITH MEAT SAUCE' AND RAVIOLI RICOTTA AND SPINACI WITH GRICIA
---
~
HOMEMADE DESSERT
---
~
Tuscan red wine San Giovese, water