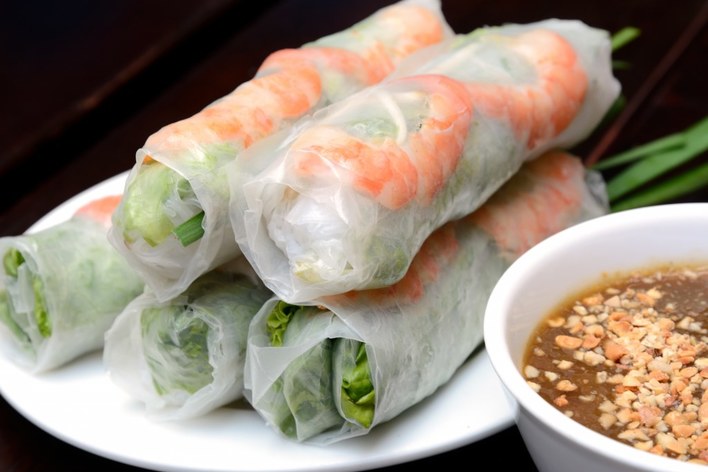 The idea of hosting a dinner originated from a party like that while we were talking about how food culture differentiate people and how dinning table linked people. A friend of mine. a mother of a cute French-Chinese boy suggested, 'Lu, you can make more people to try your food.' I mean... why not! I love having smart conversations with people and I am very proud of my cooking.

I am Lu from China. I live in Paris with my boyfriend, Axel. I love art and decorates the apartment with her paintings and plants, while Axel is big on board games. Our common passion? COOKING OUR NATIONAL FOODS!

In a family originated from Shandong, where Confucius and Mencius came from, I was born in Harbin, a Russian-style city in the snow-covered city in the Northeast China. At the age of 6, I moved to hilly Jiangxi Province on the south bank of the Yangtze River which is 6 hours' drive away from Shanghai or about 2 hours' flight from Hong Kong (not too far distance in Chinese conception :P ) with my family and grew up there until I left home for university.

Cooking is our traditional family event in all occasions. As the only granddaughter of the family, I joined the cooking crew at an early age with my grandmother, mother and aunts, while boys in the family were doing their things 'to be boys'. With the extension of the size of family, our menu also got extended. Northern food, southern food, seafood... western food these days since my eldest cousin and I moved abroad (London and Paris).

I learned many traditional recipes from my mother. My mother is a natural master of cooking. And it is her that taught me home cooking is the best way to say I love you and the best spicy is your real love. She is always the assertive chef who manages the big kitchen at my grandparents' and tell everyone what to do when we have a big feast, she is also always the kind mama in her 'laboratory of love' to pamper my tummy. Especially these years since I don't live with my family. she would start preparing the food for me several days in advance when I go to China to visit my family, and she could never help talking and talking about it until I eventually stand in front of her!

Having left home from over 10 years, food is always my all-cure medicine for homesickness. And I love the saying that 旅人若有乡愁,食物必定是最深沉的那一种 (If a traveler has a homesickness, the food must be the deepest one).

Here is the invitation! Come to have dinner and spend a great evening with us!

L'idée d'organiser un dîner est venue d'une fête comme celle-là alors que nous parlions de la façon dont la culture alimentaire différencie les gens et dont la table à manger relie les gens. Une amie à moi. Une mère d'un joli garçon franco-chinois mignon m'a suggéré : "Lu, tu peux faire plus de gens pour essayer ta nourriture. Je veux dire... pourquoi pas ! J'adore avoir des conversations intelligentes avec les gens et je suis très fière de ma cuisine.

Je suis Lu de Chine. Je vis à Paris avec mon petit ami, Axel. J'adore l'art et je décore l'appartement avec ses peintures et ses plantes, alors qu'Axel est un grand joueur de société. Notre passion commune ? À CUISINER NOS PLATS NATIONAUX !

Dans une famille originaire de Shandong, d'où viennent Confucius et Mencius, je suis né à Harbin, une ville de style russe dans la ville enneigée du nord-est de la Chine. A l'âge de 6 ans, j'ai déménagé dans la province vallonnée du Jiangxi, sur la rive sud du Yangzi, à 6 heures de route de Shanghai ou à environ 2 heures de vol de Hong Kong (pas trop loin dans la conception chinoise :P) avec ma famille et j'y ai grandi jusqu'à mon départ à l'université.

La cuisine est notre événement familial traditionnel en toutes occasions. En tant que seule petite-fille de la famille, j'ai rejoint l'équipe de cuisine dès mon plus jeune âge avec ma grand-mère, ma mère et mes tantes, alors que les garçons de la famille faisaient leurs choses " pour être des garçons ". Avec l'extension de la taille de la famille, notre menu s'est également élargi. Nourriture du Nord, nourriture du Sud, fruits de mer.... la nourriture occidentale de nos jours depuis que mon cousin aîné et moi avons déménagé à l'étranger (Londres et Paris).

J'ai appris beaucoup de recettes traditionnelles de ma mère. Ma mère est un maître naturel de la cuisine. Et c'est elle qui m'a appris que la cuisine maison est la meilleure façon de dire que je t'aime et que le meilleur épicé est ton vrai amour. C'est toujours la chef affirmée qui gère la grande cuisine chez mes grands-parents et dit à tout le monde ce qu'il faut faire quand on a un grand festin, elle est aussi toujours la gentille maman de son "laboratoire d'amour" pour me dorloter le ventre. Elle commençait à me préparer la nourriture plusieurs jours à l'avance quand je me rendais en Chine pour rendre visite à ma famille, et elle ne pouvait s'empêcher d'en parler et d'en parler jusqu'à ce que je me tienne devant elle !
Voici l'invitation ! Venez dîner et passer une excellente soirée avec nous !
五彩春卷 (five-colour spring rolls) rouleaux de printemps cinq couleurs
果仁菠菜 (peanut & spinach salad) salade d'arachides et épinards
---
~
啤酒鸭 (braised duck with white radish, slow cooked in beer) canard braisé avec radis blanc, cuit lentement à la bière
荷塘月色 ('Moonlight over the Lotus Pond', stir-fried lotus root, black mushroom, carrots, and green beans) racine de lotus sautée, champignons noirs, carottes et haricots verts
白菜粉丝汤 (Chinese cabbage soup with thin glass noodles) Soupe chinoise au chou avec nouilles minces en verre
---
~
甜蜜玉米烙 (sweet corn pancake) crêpe de maïs sucré
---
~
homemade lemongrass tea
juice
Tsingtao beer

thé citronnelle maison
jus
Bière Tsingtao