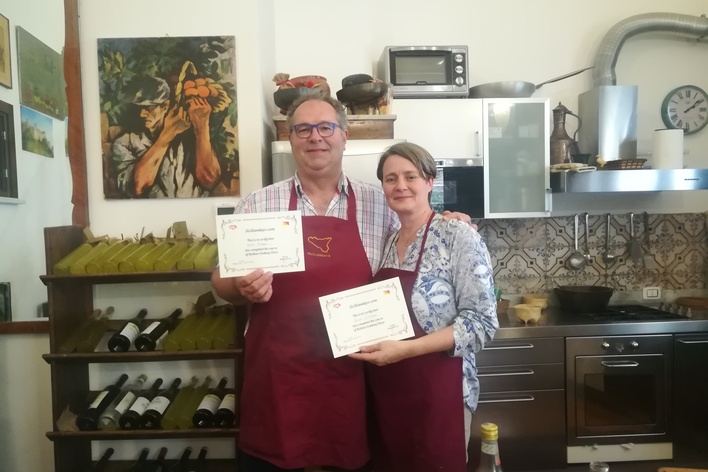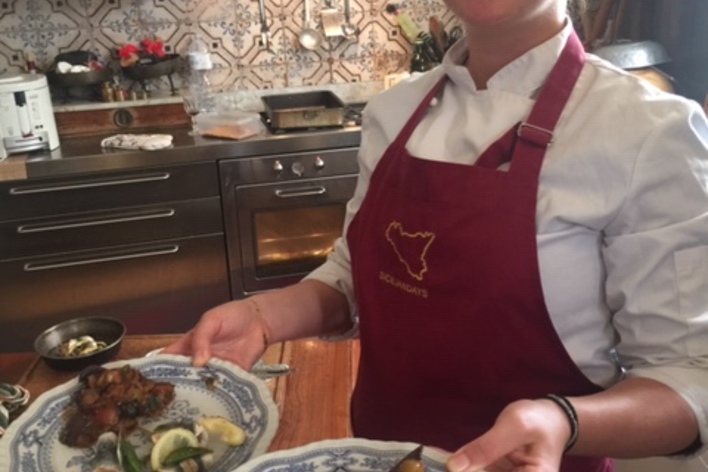 We go together to the market for shopping and then home for cooking together. The location is a very charming apartment in the historicalcenter of Palermo, close to the Vucciria market. We prepare a full sicilian menu from appetizer to dessert, 4 dishes, typically sicilian and only with seasonal and local ingredients!
And because you are in my home, we will drink and taste wines while we cook. I am a guide and expert of wines soI can give you lots of suggestions or informations about my region and city which I am in love with. After the class, about 2,5 hours, we will have lunch, sitting at my table to taste the dishes prepared with a great selection of good sicilian wines.
At the end you will receive a diploma for the class made, hugs and the hope to meet you again:-)
Any day · 10,30 a.m.
available everyday, write or ask few days before
Caponata
---
~
Busiate pasta with pesto trapanese, or Spaghetti with anchiovies, or pasta with fish.
After the pasta a beef or fish menu (you will decide it!)
---
~
Cassata pie or biancomangiare (only seasonal desserts)
---
~
Very good sicilian wines