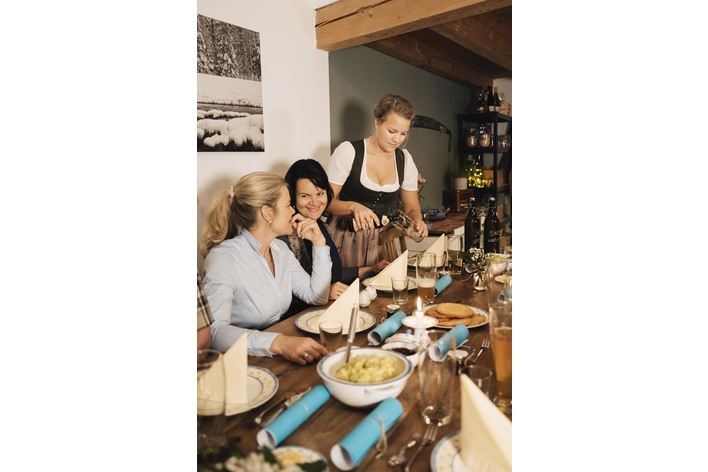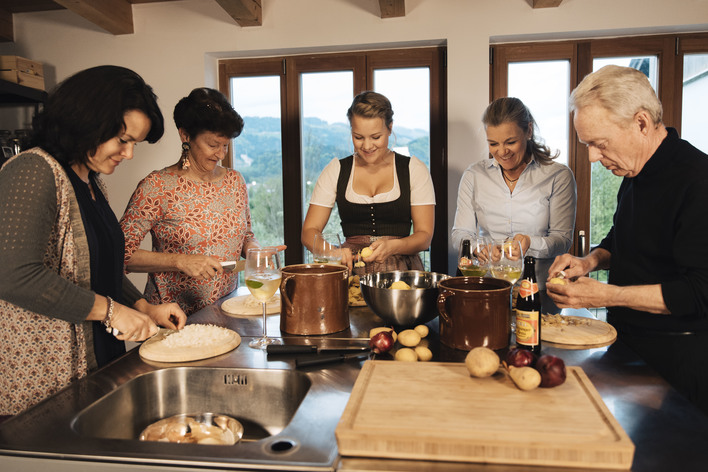 Join us at our home in Oberaudorf for a Bavarian family style lunch or dinner and learn how to make Schnitzel, potato salad 'Boarisch' style & KaiserSchmarrn! We put the Schnitzel hammer LITERALLY into your hands and share with you Anna's family recipes straight from the farmstead!

Sip some of our favorite Bavarian beers while cooking and enjoy a local schnapps to top off the meal. You join us each step of the way. We pick you up from the train station in Oberaudorf* and then head straight into our kitchen at the old farm house with all the fixins and most importantly the schnitzel hammer!

After cooking and enjoying our meal together, we say Servus and get you back to the station* in time for your train, but not before you get your own Adventure Bavaria recipes to take back with you so you can make Schnitzel at home for all your family and friends. Schnitzel Sunday is definitely a 'thing' in our household… will it be one in yours?
Any day · 16:00
Shoot us a message, we offer classes 7 days a week so if we have availability then we are happy to welcome you to our home for a bavarian cooking class.
Obazda, Salzstange, pretzl and a welcome aperitif
---
~
Schnitzel & potato salad & cucumber salad
---
~
kaiserschmarrn, coffee & tea
---
~
beer, water, softdrinks