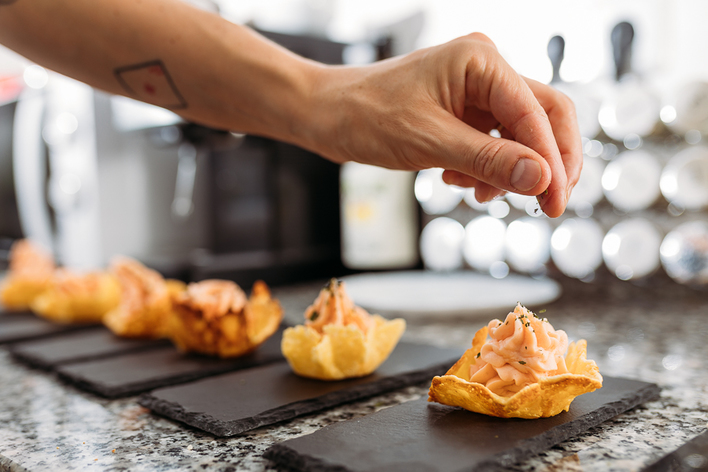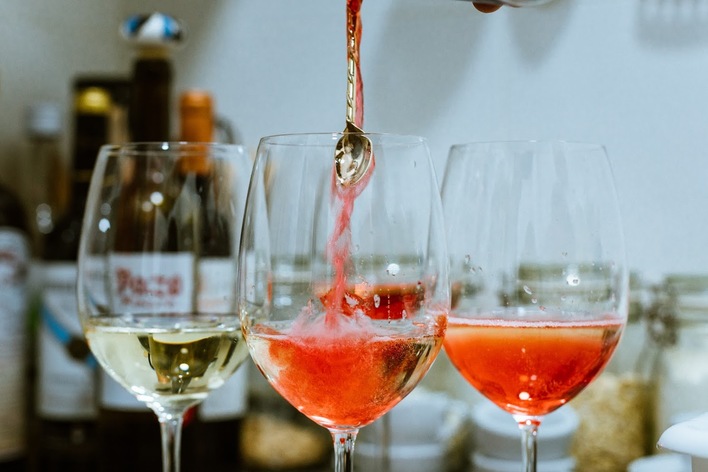 The sea has always been very important to me, almost all my happiest memories are connected to the beach and beach meals with waves that break a few meters away. With this menu I want you to accompany me back to my city, Savona, on the northwest coast of Italy and try the dishes of our tradition. For appetizer and dessert, we play with fusions between flavors of my land and that of my wife, Bolivia.

The wine is included, after dessert coffee and a liqueur will be offered.

* May include nuts, spices
* Non-vegan
* Not vegetarian

Please contact me in case of allergies/intolerances/special needs: we will always find a solution.
APPETIZER:
Salad of prawns, avocado and strawberries with balsamic vinegar cream
Crunchy cheese cup with salmon mousse

Appetizers are accompanied by a glass of "Spotted white": drink based on white wine and bitter gassing

STARTER:
Sweet and sour trout with basil panna cotta



---
~
Bavette with shrimps and bicolor zucchini sauce
---
~
Homemade mango ice cream with cane honey
---
~
Aperitivo, water, wine, coffee, and digestif