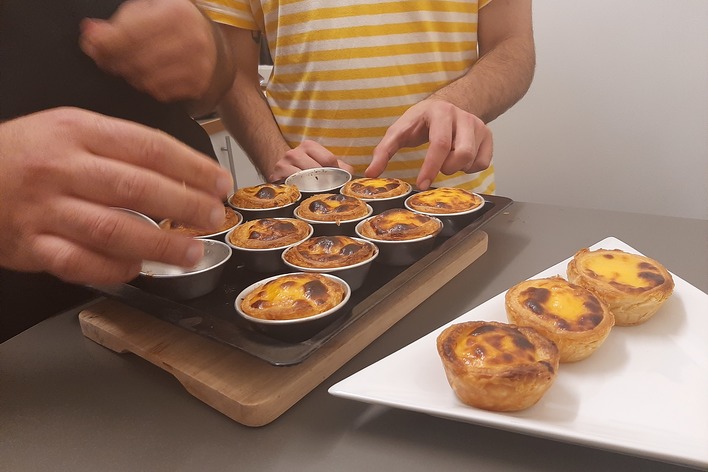 Ambassador of Portugal all over the world, the Portuguese Custard Tart (Pastel de Nata) is undoubtedly one of the greatest delicacies of Portugal, delighting Portuguese and tourists alike.
Consisting of a crispy outer pastry, its filling is a comforting cream with a hint of lemon and cinnamon flavouring.

Would you like to know how to make Portuguese Custard Tarts at home with simple ingredients?
Would you like to learn how to make the crispy puff pastry, line the moulds traditionally and make the delicious filling?

Come learn with me, a Portuguese Pastry Chef!

Learn how to:
- Make the puff pastry;
- Put together the cream filling;
- Shape the pastry in the moulds;
- Bake the Portuguese Custard Tarts.
---
~
We will spend 2 to 3 hours of fun learning in the kitchen and after we will eat the Portuguese Custard Tarts freshly made by ourselves!