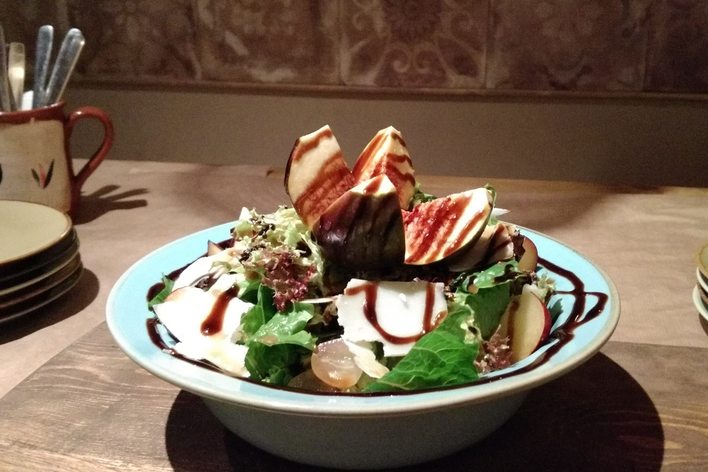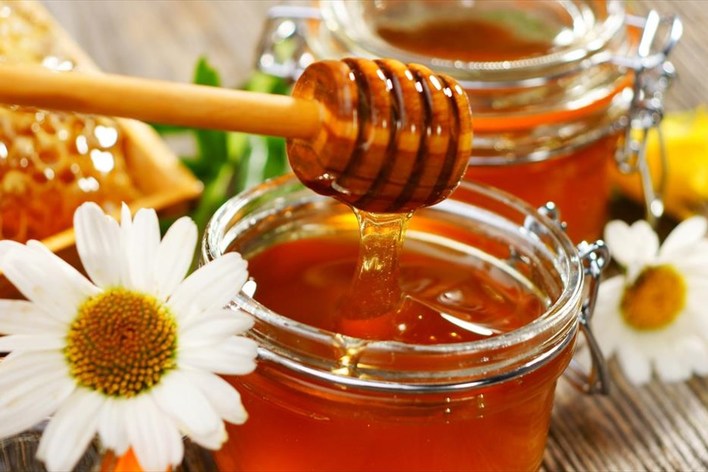 Lock all the flavours of Greece deep in your heart through a one-of-a-kind 4-hour food tour experience in Kalamata. Learn how to prepare traditional local recipes just like a Greek mama and taste more than 20 delicious Messinian homemade products! We assure you won't have to worry about dinner by the end of this tour.

You will visit the historic centre of one of the most beautiful coastal cities of the Peloponnese: Kalamata.
The place is known for its exquisite olive oil and its world-famous black Kalamata olives. However, the city has so much more to offer and this tour will help you uncover its hidden gems.

Visit local family-owned food and pastry shops, learn old stories and feel the authenticity of the locals.

Part 1: Meeting Point
Maria, our passionate food lover and tour guide, will be waiting for you at the beautiful central square of Kalamata, Vasileos Konstantinou Square, in front of the statues of the Messinian war heroes of 1821.
You'll set off on your gastronomic experience with a leisurely stroll around the streets of this magnificent coastal city.

Part 2: Visit to traditional Workshop and tasting of local home-made products
Many times, you can find the tastiest local products in the most unlikely places of a town you visit, where you'd never think to look. Together we'll discover a traditional Workshop, literally hidden in the tiny alleys of the town.
With a reputation that precedes it, not just in Greece, but also in delis abroad for its quality home-made Messinian products, it stays true to its authentic ancestral recipes, preparing two of the most iconic local dishes daily.
The local women working at the Workshop will teach how to make one of the oldest dishes of Messinia and Mani, using the simplest of ingredients, flour and olive oil. Then you'll get to see how the second delectable local recipe is made, full of aromas, flavour and lots of honey!
And while enjoying this staple of the Spartan warriors and satisfying your sweet tooth in the healthiest of manners, you'll also learn about its long history and inextricable link to the local tradition.

Part 3: Tasting of Spoon Sweets, Corinthian Raisins and Healthy Local Delicacies
Ascending towards the historic centre of Kalamata, you'll marvel at the two-storey neo-Classical buildings and discover this city's rich past, as well as the long history of ancient and more contemporary Greek gastronomy.
Upon entering the shop, the aroma of the exquisite herbs and spices wafting through the air will transport you to the top of Mt. Taygetos, the local mountain.
You'll get to taste homemade glyka tou koutaliou (spoon sweets), local nuts and other products of the Messinian land, discovering their nutritional value and their importance in a well-balanced diet.

Part 4: Greek Coffee Tasting at Local Coffee Grinding Shop
It's time for your morning coffee! And what's better than a hot traditional Greek coffee prepared by Giorgos, who'll reveal the secrets to its proper preparation. You'll find out all about the origins of this type of coffee, how it got its name and how it has become a part of the Greek tradition and temperament.
Have you ever heard about the most popular Greek coffee custom? Don't worry, you'll find out soon and you'll be delightfully surprised.

Part 5: Tasting of Homemade Products from Mani
Our stroll will then take you through the small stone-paved alleys of the city's historic centre, amid small shops bursting with local colours and aromas.
You'll taste mouth-watering homemade cookies by a mama from Mani and all sorts of treats.
You'll be surprised at just how much local tradition can fit into such a tiny shop, where you'll feel welcome and right at home.
The old stories you'll hear will take you back to a bygone era, while chewing on an all-time classic Greek snack, pasteli, made of pure Greek honey and sesame seeds. You'll also get a taste of some of Kalamata's finest delicacies that will awaken your palate!

Part 6: Tasting of Local Appetizers at a Traditional Greek Coffee Shop-Cum-Ouzo Tavern
The ideal way to feel like a local is to visit a traditional Greek coffee shop and ouzo tavern.
Right in the heart of the city, under the shadow of an age-old plane tree, flavoursome Messinian appetizers are waiting for you to discover them.
Revithokeftedes (chickpeas patties), kolokithokorfades (courgette flowers), oven-baked sardines, eggplant dip with fresh basil, kagianas (local omelette with tomato and cured meat) and so much more are waiting to take you through a mouth-watering journey filled with mama's flavours!
Especially when paired with ouzo, tsipouro (strong local spirit) or local wine and the good company of locals, the experience becomes even more authentic.
You'll also get to taste a classic Messinian dish and find out its interesting history, but we won't spoil the surprise. Join us to discover it first-hand!

Part 7: Tasting of Local Cheeses and Other Products
At the next stop, you'll get to know the traditional cheeses of Messinia. You'll taste two of the most famous and exquisite cheeses, made exclusively from sheep or goat milk and produced by small family-owned farms.
Pair them with the ideal partners, which are none other than Kalamata olives and extra virgin olive oil. These three products make up the Messinian gastronomy trilogy.
What will most certainly blow you away, though, is a product made from sheep's milk and served in a baking tray. It is the ultimate Greek village delicacy that is only served in this corner of Greece!
To satisfy your curiosity just a bit, you can also look forward to a homemade Messinian dessert, which will leave the distinctive aroma of cinnamon and fresh milk on your palate.

Part 8: Visit to an Olive Oil Shop & quick Olive oil tasting
Whether this is the first or umpteenth time visiting Messinia, olive-oil tasting is a must, given this is the birthplace of olives and olive oil.
You'll take part in a quick yet fulfilling olive-oil tasting with a professional and certified olive-oil connoisseur.
You'll find out all about the Koroneiki variety and its unique features, and will taste different quality olive oils. This tasting will be enough for you to realise just how superior this olive oil is from the common olive oils in the market.
This is also the place to buy authentic Kalamata olives in different packages, as well as Greek honey and selected products made by small producers across Greece.

Part 9: Visit to a Shop with Local Wines and Traditional Spirits
Did you know that in antiquity, Messinia was one of the largest wine-producing areas in the Peloponnese? Or that its wines carry the Protected Geographical Indication (PGI), due to their excellent quality and features?
Find out all the local varieties, including Fokiano, Assyrtiko, Mandilaria and Moschofilero, as well as how they are combined with foreign varieties to produce excellent white, rose and red wines.

Part 10: Light or Full Lunch with Messinian Dishes and Local Wines
A light yet filling lunch will conclude your gastronomic experience and spoil your senses, in one of the cosiest restaurants in the heart of the city.
The menu is exclusively based on traditional and lesser-known recipes from Messinia and Mani, which are hard to find anywhere else.
The Mediterranean diet unfolds in all its glory: healthy, seasonal comfort food prepared with passion and an extra dash of artistry, made with ingredients from local farms and small Greek producers, slowly cooked in herbs and olive oil.
We can guarantee that you don't have to worry about dinner, as there'll be no room left for anything else!

Extra Gastronomic Experiences
Haven't had enough? Why not add one or two extra gastronomic experiences to this tour:

Visit to the Municipal Open Air Farmers' Market (2 hours)

At the crack of dawn every Wednesday and Saturday, Messinian producers set up shop at the Municipal Open Air Farmers' Market.
Just a hop, skip and a jump away from the historic centre, you'll find yourself in front of a wide selection of fresh produce from local farmers: tomatoes, cauliflowers, broccoli, potatoes, artichokes, eggplants, onions, leaks and all kinds of seasonal veggies, as well as freshly-pricked fruit in all the colours of the rainbow, such as pomegranates, apricots, cherries, mandarins, apples and grapes, all stacked up beautifully and begging for you to taste them!

This is the place where you'll find wild greens, picked by hand by Greek farmers, fresh village eggs, aromatic herbs from Mt. Taygetos, almonds, chestnuts and walnuts from Arcadia, honey to die for from Mt. Mainalo, homemade local pasta, fresh fish and meat, local cheeses, legumes and the list goes on.

Visits to the Farmers' Market take place on Wednesdays and Saturdays and can be combined with the Food Tour. The duration of the tour may be tailored to your individual needs.

Visit to the Folklore Museum of Kalamata (1 hour)

If you want to get to know the local tradition beyond Messinian cuisine, you can get a taste of the history of this blessed land with a visit to the Folklore Museum of Kalamata.
This is the city where the Greek War of Independence commenced, on 23 March 1821, by the brave Greek heroes of the revolution, who became a perennial symbol of freedom for all.

At this magnificent and imposing two-storey mansion in the historic centre of Kalamata, you will travel back in time, marvelling at the artefacts and rich archival material of that era. You'll get a taste of what life was like in Messinia before the industrial revolution, revolving around agriculture, pottery and textiles, and you'll experience first-hand the everyday lives of the locals.

Olive Oil Tasting and Light or Full Lunch (2½ hours)

If you want to get to know all about the unique features of olive oil or simply wonder what an olive-oil tasting seminar involves, this activity is right up your alley!
Along with our professional and certified expert, you'll learn about the queen of Greek olive-oil varieties, Koroneiki, as well as other just as superb Greek olive oils. You'll discover their key aromas, flavours and tastes, and will learn which olive-oil variety to pair with your favourite food.
Your gastronomic experience will come to a close with a delicious lunch, full of Messinian flavours, in one of the most welcoming restaurants in the heart of Kalamata's historic centre.

Tasting of Kalamata Olives (45')

You may have already heard of, or even participated in, olive-oil tastings. But have you ever taken part in an olive tasting seminar?
Mama's flavours suggests you join a unique olive tasting event, which is hard to come by anywhere else.
Did you know that there are over 90 Greek varieties of olives? Find out how to distinguish the authentic Kalamata olives, and their quality features, and gain useful knowledge about this blessed fruit of Mother Earth.
The seminar caters for both gastronomy lovers and professionals.

Honey Tasting (45')

If olive tasting piqued your interest, then our next suggestion will certainly satisfy your sweet tooth. This exciting honey tasting seminar will make you appreciate every single golden drop of one of Greece's most famous produce!

Have you ever wondered how many honey varieties are out there or what their main differences are? Can you distinguish quality honey or have you ever heard about its therapeutic effects on the human body?
These are just some of the things you'll discover once you dive deep into the wonderful world of honey bees and get to know the oldest sweetener known to man by our expert associate, who'll be more than happy to uncover all its secrets.

Wine Tasting & Mini or Full Lunch (2½ hours)

What could be better than local wine tasting accompanied by home-cooked local cuisine in one of the best restaurants in the city?
This wine tasting seminar will surely satisfy your nose and palate, with our expert sommelier explaining the history of wine, and the local varieties and features, eager to answer all your wine-related questions.
The only thing you need to do to enjoy this gastronomic experience is to taste the exquisite wines and combine them with a feast fit for a king.
Any day · 10:00 a.m - 14:00 p.m.
Tips
To make your visit even more memorable, here are some tips:
• Wear comfortable shoes and a hat, as you'll spend quite a bit of time outdoors.
• Notify us of any special dietary needs (e.g. vegetarian, vegan, pescatarian, flexitarian, etc.)
• Notify us of any allergies (e.g. food allergies, allergies to bees, etc.)

Included in the price
• Local treats, light (but filling!) lunch & drinks
• Tour leader
• Public Liability insurance
• All taxes
• Infants (0-4 years old): Free of charge.
• Children (5-12 years old): 25,00 euro.
• Youth (13-17 years old): 30,00.

Excluded from the price
• Tips & gratuities: optional

Additional info
• The duration of the Food Tour can be tailored to individual needs of each visitor.
• Suggested starting time: 10:00 a.m. - Duration: 4 hours.
• You can choose any or our extra gastronomic activities or even combine it with the main Food Tour.
• The treats & dishes can be adjusted to your dietary needs and preferences.
• Availability: Tours are available from Monday to Saturday, excluding Sundays and official holidays.
• Languages: English & Greek. Other languages can be provided at an extra charge.
• Family friendly.
• Wheelchair accessible 80%.
• Inform us if you are less than 4 or more than 8 participants, e.g. couples, families, friends, so as to request a price.
• Min. of guests: 4.
• Languages: English & Greek.

Health Measures & Guidelines for Travelers & Partners due to COVID-19.
We are committed to caring for the health and well-being of our travelers and its partners. We have set all the necessary health measures and guidelines due to COVID-19 and must be followed by all travelers and our partners.
Therefore:
• Travelers will not participate to any of dinners if on self-quarantine, or suffering from any transmissible or infectious disease or illness, or experiencing any symptoms of COVID-19, (or related illness) within the previous 14 days, or having within the last 14 days been in contact with a person who has tested positive for COVID-19.
• Please inform us if you suffer from any type of illness such as heart disease, diabetes, chronic lung disease, HIV or other chronic diseases that require frequent medical attention or may cause complications during the activity or you are taking medication.
• Ask your doctor for a certificate in English or in the language of your destination country, stating your health condition or the illness and medication you are taking.
• The above certificate is mandatory and should be sent by email before any booking.
• Travelers understand that attending the dinners has associated risks and whilst reasonable efforts may be expected to be made by us and our partners to reduce those risks, nevertheless, they cannot be eliminated.
• Travelers accept that they are self responsible for joining Mama's flavours gastronomy tours and should absolutely comply with the above health guidelines.
• We reserve the right to cancel the dinner in case the above health guidelines and measures are violated by our partners or travelers.
Homemade mezedes & local delicacies depending on the season!
Greek Messinian delicacies such as, lalangia (looped ribbons of dough topped with honey or cheese), kalamata olives, sfela cheese, chorta (assorted greens), sygklino or pasto (cured pork smoked over herbs, boiled in wine, orange juice, with cloves, orange peels and spices), kagianas – Omelette cooked with fresh tomato and sygklino or traditional sausage...
Combined with Greek mezedes, like keftedakia (carefully kneaded minced beef balls), tzatziki (garlic dip with yogurt), tyrokroketes (cheese balls), saganaki (fried Greek cheese) and the list goes on...
---
~
Our main dishes are also based on traditional Greek recipes and always cooked with fresh, seasonal ingredients.
Some typical local dishes may be:
Gournopoula – Oven-baked pork, roasted with coarse salt, pepper and fresh oregano.
Bardouniotikos kokkoras with hilopites – Rooster cooked in red sauce and served with hilopites and myzithra cheese.
Pork with celery – Cooked in a pot and topped with egg-lemon sauce (a winter recipe).
Fasolia mavromatika – Black-eyed peas in spinach and tomato sauce.
Trahana soup or trahana with sfela – Traditional fermented milk pasta served as a soup with sfela cheese, and so many more mouthwatering local dishes!
---
~
Local cheeses like feta cheese, or graviera (gruyere), or saganaki, or sfela (local cheese) or
Handmade Greek pies (pites in Greek), such as tyropita (cheese pie), or spanakopita (spinach pie), or kolokithopita (courgette or pumkin pie) and
Local desserts such as galatopita – Traditional pie without pastry, made with milk, eggs, sugar and semolina.
Diples – Fried thin sheet-like dough, topped with honey and walnuts.
Spoon sweets – Known as glyka tou koutaliou, they are made from fresh seasonal fruit or
Halva simigdali – Traditional pudding-like dessert made with semolina and sweetened with syrup.
---
~
Local wines, Greek coffee, soft drinks.