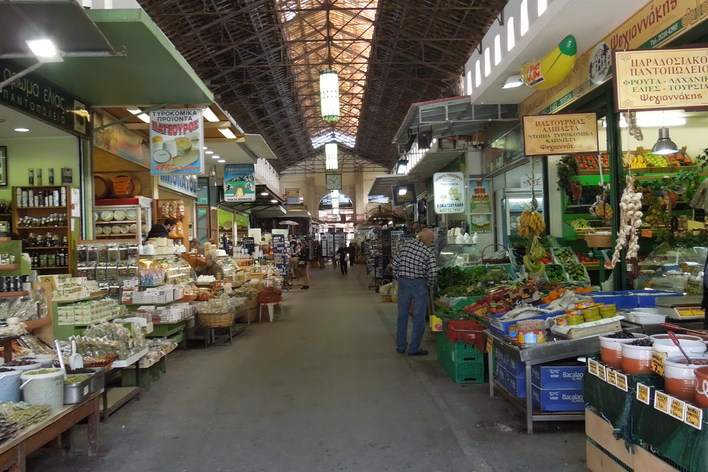 Our walking food tour combines tasty food tasting, food history, politics, and culture.
It begins with a light breakfast and unforgettable Cretan beverage. Since Arabs, Jews, Venetians, Ottomans, Greeks from Asia Minor, and immigrants have passed through Chania, adding their flavors to the local cuisine, we will follow their trail. We will experience a multi-sensory food event and delectable delicacies from one-of-a-kind specialty food shops while enjoying the opportunity to better understand the culinary history of the city and how the locals eat.
Our walk ends with a dive into the distant past. We will visit an archaeological site to discuss about minoan foods and prehistoric cooking vessels . We will then visit a local taverna where we will have a chance to enjoy a short lesson on ancient cooking and be treated to home-baked bread, made according to ancient baking method- and other fine delicacies of historic Cretan gastronomy.
Any day · 10:00 - 14:00
I am available on Saturdays or any day, except Sundays, if time permits .
Kalitsounia (small Cretan pies), bougatsa (a kind of cheesy/milky pastry pie) etc,
Slices of smoked pork or cured beef
---
~
Bread made according to ancient Greek information.
Cretan squid or fish and some other Cretan delicacies

---
~
Byzantine style home-made cheese.
Savory biscotti (16th century).
Loukoumades (Deep fried dough soaked in honey syrup)
---
~
Malotira (Herbal tea),
Greek coffee