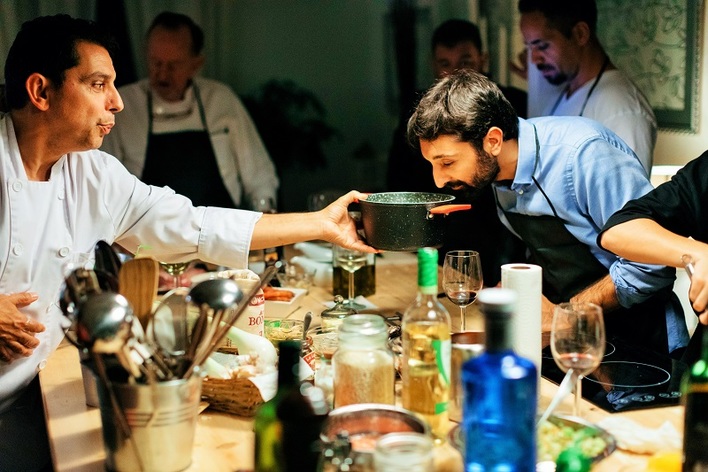 You will enjoy this amazing experience starting with a tour to the most known market in Barcelona, La Boqueria, where a guide will explain you the history of this place and the products that we use in our cuisine.
When you will arrive to our private space in the heart of Barcelona, Plaza Real, we will make a gastronomic tour through Spain where you will taste the 10 most important tapas.
After that the cooking experience will start and you will have the chance to cook a potato omelett, seafood paella and catalan cream.
There will be another table where you can seat and where we will serve you your creations.
It will be one of the highlights of your trip.
Potato Omelett
---
~
Seafood Paella.
---
~
Catalan Cream.
---
~
Wine, beer, soft drinks, water, coffe and tea.