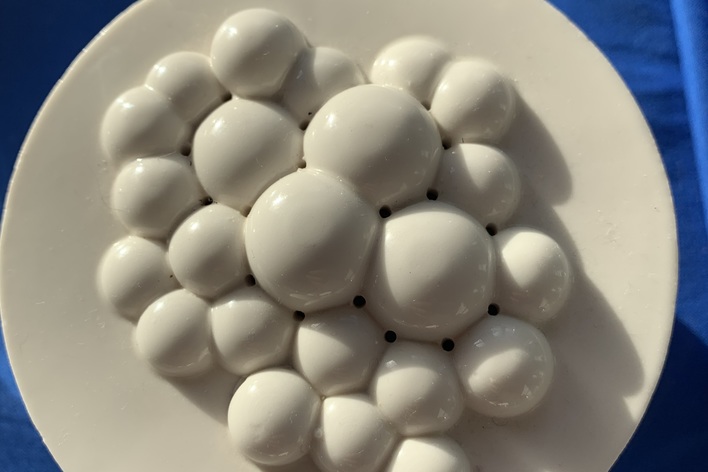 The experience begins at the Dam square, in the very center of the city. Here I will pick you up and walk you all the way to the old west area of the city, where my home is. This walk will go through all the main canals of the city and it will take around one hour.
Once at my house, we will begin the cheese experience. Depending on the day, I might be alone or with either my partner or my two little girls. Even though we are a family, all kind of visitors are welcome.
I will serve drinks and lunch will begin. Here I will walk you step by step through the story behind every cheese, every dish, and my cheese molds. I will be assembling dishes on the table while speaking to you.
It will be like having lunch in a home that is also a creative atelier so you experience both the food and the creative work behind it. Hoping to leave you full with both a tasty meal and plenty of inspiration.
I will finally leave you at the Ten Kate market, a very charming local Amsterdam market near my house. There you can explore the Hallen, an old tram terminal renovated as new vibrant space with food, local shops, and cafes.

Any day · 11:00-15:00
I am usually available on Wednesdays, Fridays and Sundays. There is also the option to discuss other possible days depending on the time of booking.
Smooth black bean soup covered with a white layer of queso fresco (fresh dry cheese). Topped with drops of pomegranate molasses and coriander cream.
---
~
Finely chopped carrots in three colors on a base of beetroot infused oil with pieces of fresh cheese on the side followed by a pea and mint puree served with mint oil and pieces of hard cheese on different stages of aging.
---
~
Dried fruit, coffee or tea.
---
~
Red or white wine. Water infused with lemon.